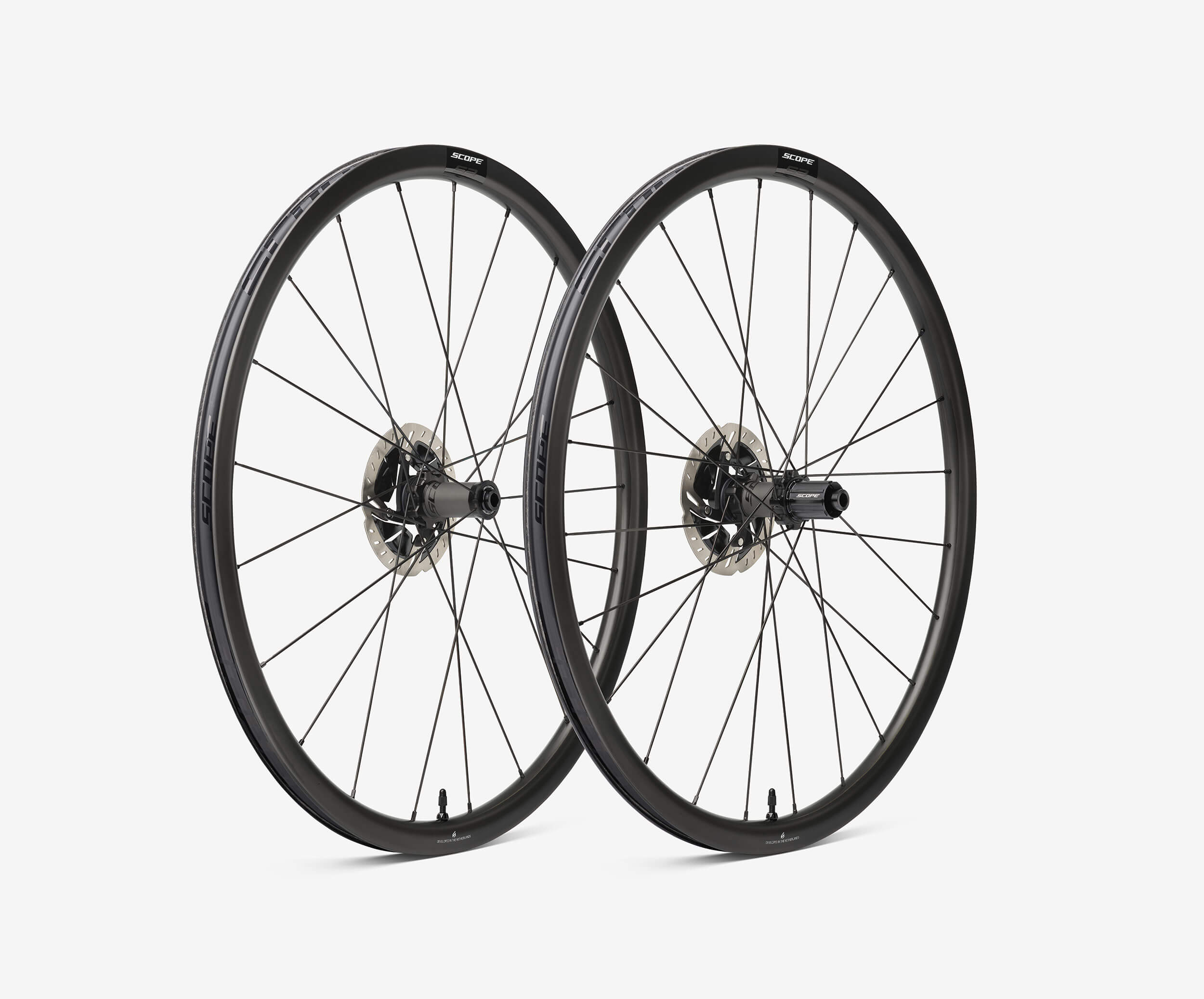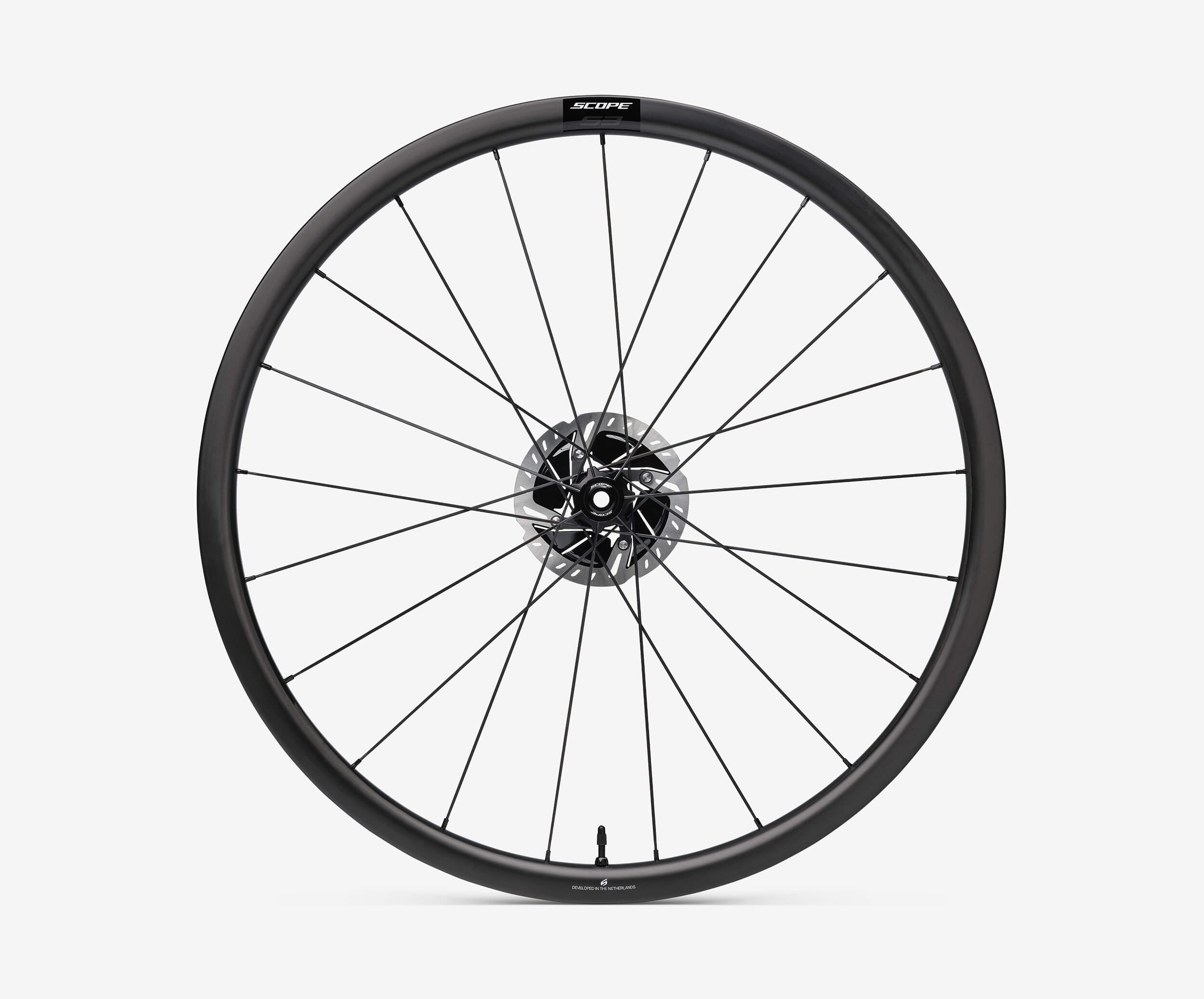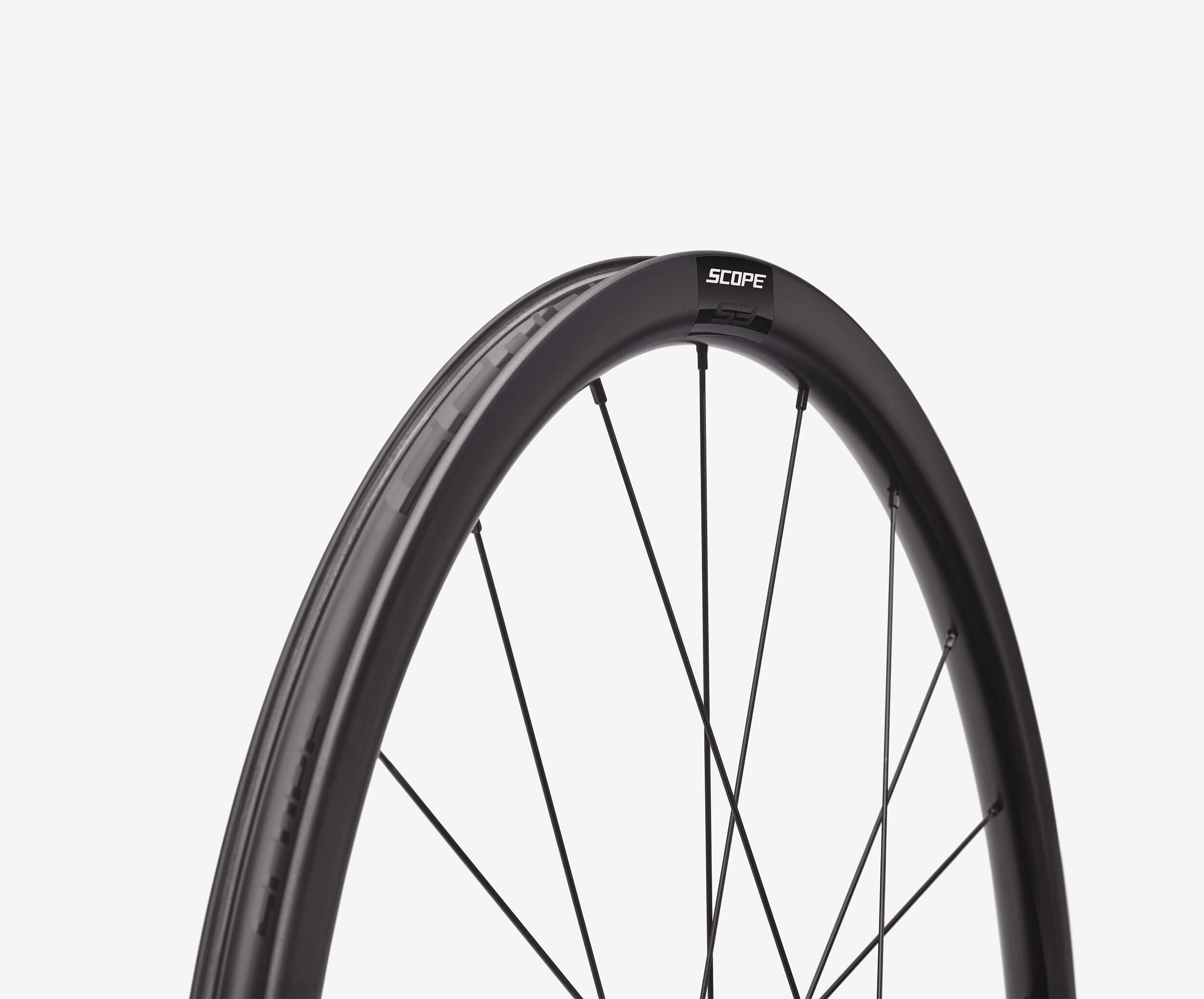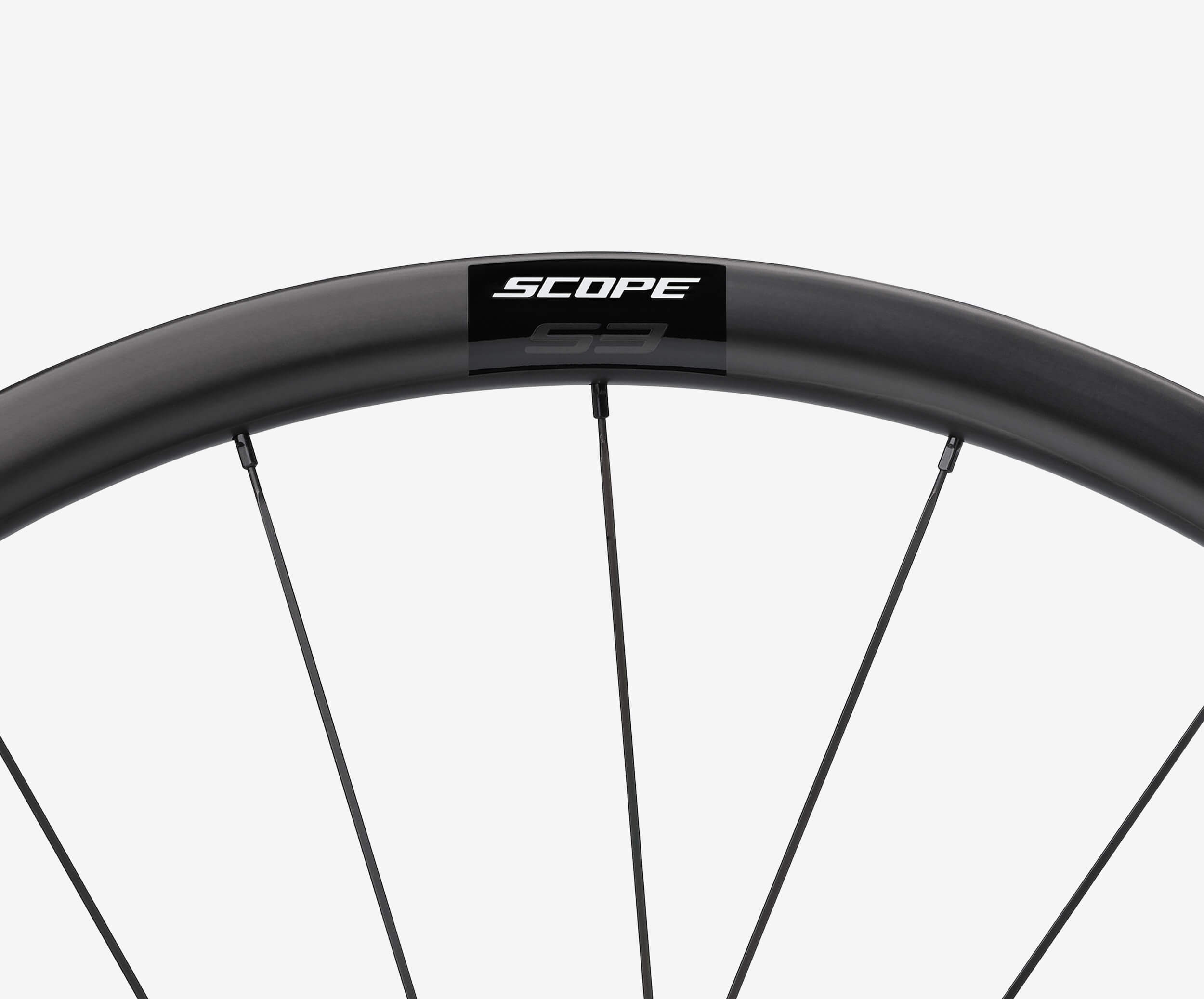 S3
Road | Comfortabele klimmer
Bewezen technologieën
De nieuwe racewielen uit de Sport Series zijn voorzien van beproefde technologieën van onze vorige generatie carbonwielen. Alle waardevolle inzichten zijn overgebracht naar een geheel nieuwe reeks wielen.
Net als de Race Series, zijn de Sport Series-wielen met de hand gebouwd en voldoen ze aan dezelfde hoge kwaliteitsnormen. Zoals alle Scope wielen is ook de Sport Series in Nederland ontwikkeld, waarbij de focus ligt op de perfecte balans tussen aerodynamica, stijfheid en duurzaamheid.
Perfecte pasvorm van de banden
Lichtgewicht
Met onze Local Reinforcement carbon-technologie vergroten we het aantal carbonlagen alleen rond de spaakgaten aan de binnenkant van de velg. Op deze manier verminderen we het gewicht aanzienlijk, terwijl de sterkte en stijfheid behouden blijven.
Sport Series versus Race Series
What are the differences between the Sport Series wheels and the Race Series wheels?
About the Technologies
The Race series feature our newest technologies, including our Diamond ratchet hub-set, and AEA optimized wider rims (28/30 mm – external width).
The Sport series carries the proven technologies from the previous generation of Scope wheels, featuring the already existing 26 mm wide tubeless rim and our 3-pawl hub set.
Both series make use of the Scope tubeless system, the Local Reinforcement carbon lay-up and custom SKF bearings.
About the Spokes
The Race series make use of our top-of-the-line Sapim CX-Ray / Sprint Aero spokes.
The Sport series are built with the Sapim CX Leader Aero spokes.
Sport versus Race
To recap, the Race Series wheels are more lightweight due to the lighter hub system and spokes. Besides that, the Race Series provide better aerodynamic performance and rolling resistance due the AEA shaped wider rims. Same as the Race Series, the Sport Series wheels are hand-built and meet the same high-quality standards. Like all Scope wheels, the Sport Series is developed in The Netherlands, with a focus on the perfect balance between aerodynamics, stiffness, and durability.
Specificaties
Totale setgewicht
Disc: 1563
Velg: 1485
Aanbevolen bandbreedte
Road tyres: 25 - 30mm
Gravel tires: 35 - 57mm
Maximaal gewicht berijder
Schijf: geen gewichtslimiet
Velg: 95kg
Externe velg breedte
26 mm
26 mm
Interne velg breedte
19 mm
19 mm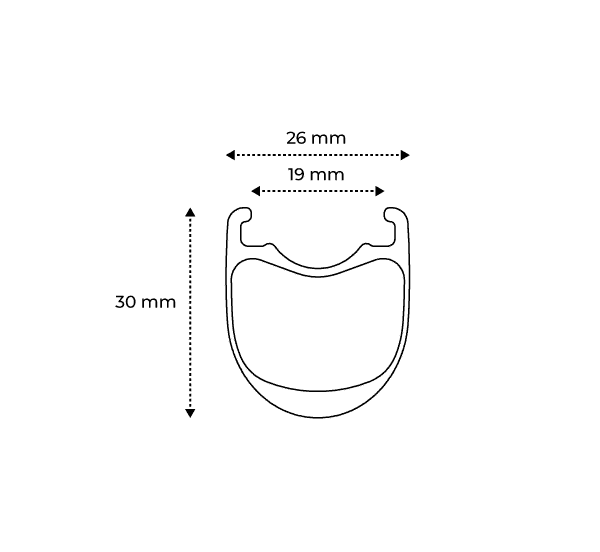 * Compatibel met alle draadbanden ook in combinatie met binnenbanden
Hubs
Scope S-series
Scope S-series
Lagers schijfrem
Custom 61802 + 61902
Custom 2 X 61902
Lagers velgrem
Custom 2 x 61802
Custom 61802 + 61902
Engagement System
​ ​
3-pawl
Axle System (Schijfrem)
TA 100 x 12 mm
TA 142 x 12 mm*
Axle System (Velgrem)
QR 100 mm
QR 130 mm*
* Speciale eindkappen beschikbaar voor verschillende asconfiguraties

Aantal spaken (schijfrem)
21
24
Aantal spaken (velgrem)
18
21
Spaaktype (schijfrem)
Sapim CX - Leader
Sapim CX - Leader
Spaaktype (Velrem)
Sapim CX - Leader
Sapim CX - Leader